Manufacturing
Thank you for taking time to learn about FTG, Inc. We are a small business enterprise based in the town of Cerritos (Los Angeles) with operations in Modesto in the great state of California. We design and manufacture filtration, vibration isolation, and custom solutions for the mobile, marine, industrial, aviation, energy, and defense markets.
I founded this company in 1991, after spending many years in the filtration industry as chief engineer and operations manager then president of a Fortune 500 company helping people to solve challenges.
By applying years of filtration and other technology/knowledge in a friendly and collaborative manner our team has been able to help fortune 200 companies, government agencies, large and small OEMs, fleets, and especially our end-user customers – all looking for solutions to their particular challenges.
We offer a quick turn-around from concept to finished goods. We will help create a winning solution from design to shipment. Our facility is ISO 9001 certified and we believe in giving total quality service from order to aftermarket support.
We offer private label filtration manufacturing for customers.
We design solutions to meet customer specifications.
Send us your drawings or samples and we will give you a quote.
For fuel, oil, air, or water…we are fast, friendly, fair, and flexible.
You can always contact me with your comments, concerns or just to say hello at (562) 965-2165 or pino@ftginc.com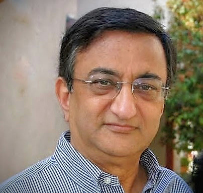 Pino Pathak – President
FTG, Inc.